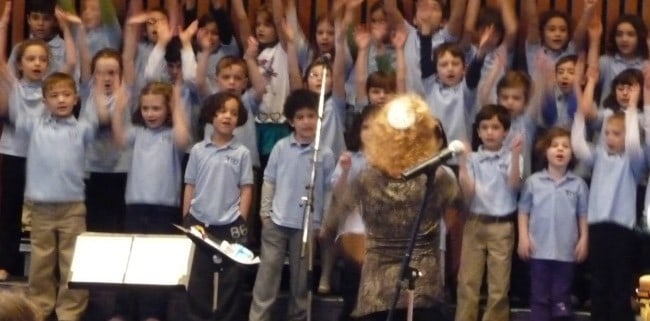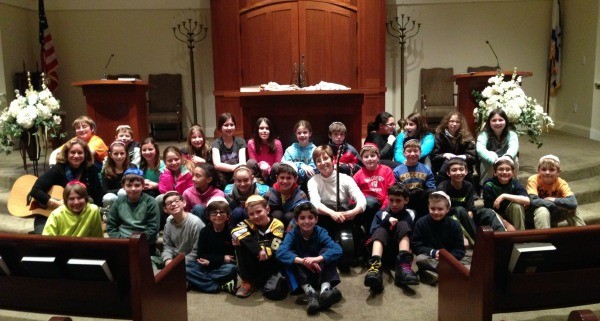 INSTANT ON-THE-SPOT CHOIR
Ellen's choir experience began when she was a music student at Boston University. She was a participant in the BU Women's Choir as well as their resident accompanist. As an elementary vocal music in Manchester, Connecticut for 3 years, Ellen conducted an award-winning elementary school children's choir. Since then, she has taken her choir conducting skills and applied them to Instant On-The-Spot choirs, both for children and adults, which she creates when she visits synagogues for her Artist-In-Residence programs.
Choirs are either choral groups that already exist in your synagogue or are a group of kids or adults who want to form a choir specifically for Ellen's visit. The choirs can perform with her during her concerts or make a guest appearance during her worship services, both for children and/or adults. Ellen provides sheet music in advance so that the music teacher, cantor or lay leader can teach some of the songs in advance of Ellen's visit. Whether your choir already exists or is formed just for Ellen's visit, she will rehearse with them during her visit to prepare them to sing during her concert or worship service.
Ellen works with choirs of all sizes, large and small. From fun, sometimes silly songs like "How Do You Make Your Matzo Balls?" to contemplative songs like "Are You Listening, God?", your choir will experience a new way of looking at and interacting with music. During the planning stages of her visit, Ellen will work with your staff (Early Childhood Music Teacher or Religious School Music Teacher or Cantor) to choose songs appropriate for choir participants.